·
ASE cert. Master Mechanic
Discussion Starter
·
#1
·
ok moderators gotta be hating me ive dumped a ton o posts into here today so-far.... ive been busy and haven't been on here in a bit.
anyway i bought this engine 3 years ago barely running for $75
i replaced the points cleaned everything gave it fuel n power, hit the electric start and it roared to life....then proceeded to bounce n wobble across my garage before i even thought about how to kill it.
lol anyway its sat in my garage with single carb plugged, exhaust ports capped, and "dummy plugs" installed. didnt wana break ceramic on good plugs while storing.
so i was looking at the block of it the other day and it is soooooooooo similar to the engine in my liquid cooled chaparall 340 ssx.
EXCEPT all the fan parts and an aircooled head.
the pull cord even fits on the chap from the unknown engine.
all i know is it says bombardier on the pullstart. its electric start also,it had coffee can shape muffler LITERALY, and that it is a 640cc single carb with built in fuel pump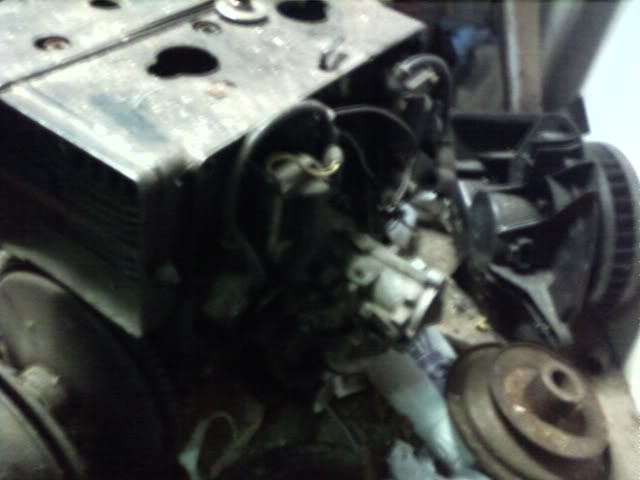 oh yeah it runs two separate coils. ive been thinkin bout pullin the coils and running on the chaparrals waste spark ignition an each cyl have its own coil instead