Discussion Starter
·
#1
·
Anyone else have this problem?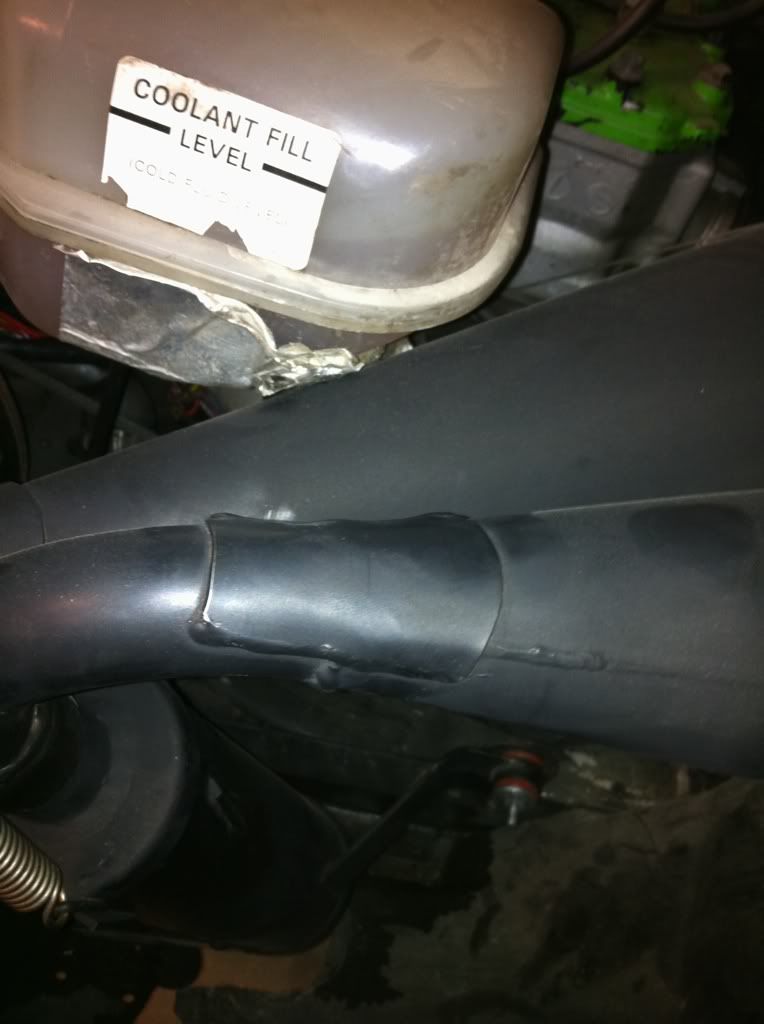 D&D twin pipes literally touching my coolant tank.
I have seen vertical coolant bottles that look like Arizona iced tea cans, I think this would provide the needed clearance. Any ideas?
I'm thinking about heat wrapping the exhaust as well, anyone do this anymore? I know BT cars do it frequently to keep heat down in the engine bay, and the pipes were heat wrapped before I bought them.
Thanks as always.