Discussion Starter
·
#1
·
Norracks: Custom home and enclosed trailer racks, shelves and storage
Norracks is a company making Helmet and Boot Racks for your enclosed trailers and/or garages. We are out of Washington state and ship all over the US. Below are some pictures of our products and also a link to our website. Please contact us if you have any questions or want to order. Thank you!
Helmet Rack 48" shown
(other sizes available 32" (2 Helmets) and 64" (5 Helmets))
The 48" Helmet Rack can hold up to 4 Helmets and/or your gear.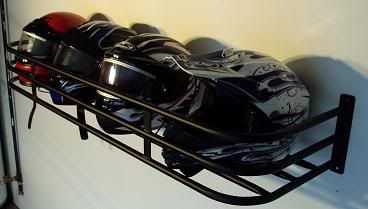 Boot Rack 64" shown
(other sizes available 32" (2 pairs of boots) and 48" (4 pairs of boots))
The 64" Boot Rack can hold up to 5 pairs of boots and allow gear to be placed behind with the wire rack.
Helmet and Boot Rack together (32" size pictured with Green Fade paint job)
Racks are made from light weight tube steel and come in various sizes and colors.
Be sure to check us out at
Norracks: Custom home and enclosed trailer racks, shelves and storage
for all details and ordering!